Chalet Murau - Kreischberg
This newly built self-catering Chalet is a perfect starting point for various amazing activities and pursuits, allowing you to make the most of your holidays and enjoy a memorable stay.
Up to 10 persons
125 m² (1345 sq ft) of living space, 4 bedrooms with 4 double beds und 1 bunk bed.
Spa & Wellness
The Chalet provides a private spa areas with a large hot tube and a Finnish sauna.
4 bathrooms
1 bathroom with jacuzzi, 3 bathrooms with shower and 5 toilets.
Extras
Wifi, parking space, fully fitted kitchen, flat screen satellite television.
Bedrooms
The Chalet has 3 bedrooms and 1 family room.


Hot Tub
Privat pool with counter-current system and separate hot tube.
Kitchen
Fully fitted kitchen featuring microwave, dishwasher and large dining table.
Spa area
Invigorating shower, Finnish sauna, steam room and infrared sauna.
Living-room
Cosy and comfortable seating with sofa and flat screen satellite television.
Terrace
The large sun terrace, furnished with two tables, is a perfect place for a barbecue.
Bathrooms
One bathroom with jacuzzi, 3 bathrooms with shower, 5 toilets.
Extras
4 carports, free Wifi internet access and table tennis, among many other comforts.
Kreischberg, Murau & Surroundings
The town of Murau and the local area abound with varied leisure and sports facilities to suit the whole family.
Sports lovers find in the immediate surroundings of the Lodge a tennis centre (outdoor and indoor courts), a fitness studio, an 18-hole golf course, the "Murtalradweg" cycle trail and the "Kreischberg" skiing area. There are numerous footpaths for walks in both summer and winter, notable on the slopes of the "Frauenalpe" Mountain, which overlooks the Chalet.
However, there are a lot of things to see and to do in Murau and its surroundings for peace-seekers alike. The station of the "Murtalbahn" railway is only about 200 metres away. Taking the train, you can get comfortably to the historic county town of Murau, where you can indulge yourself with culinary delights sitting back in one the numerous restaurants or simply enjoy a stroll through the town to soak up the atmosphere. In Murau you find also many cultural attractions, such as various museums. Furthermore, you can attend there various concerts and theatre performances.
A Holiday Paradise for the Whole Family...
...for sports lovers and thrill-seekers. Amusement, relaxation and fun are guaranteed in both summer and winter, whether it is with the walking boots or by bicycle, in the water, on the golf course or in the marvellous surroundings mountains.
The young guests, can, for example, practice archery, discover the town of Murau taking part in the "Letter Rally" or enjoy exciting adventures during a visit of the castle or get some thrills whizzing down the zip wire.
For adults, the "Invitation for Happiness" means sports, culture and culinary delights. In winter, guests of all ages can enjoy pleasures of skiing on the slopes of the "Kreischberg" mountain, a snowboard World Cup site, which suits both expert skiers and beginners.
Local Railway
The "Murtalbahn" is a narrow-gauge railway leading from the Austrian town of Unzmarkt via Murau and Tamsweg to Mauterdorf in the Province of Salzburg.
Skiing
The "Kreischberg" skiing area in the Austrian province of Styria is only 6 kilometres away. The ski centre, providing 42 kilometres of ski slopes, extends from the "Kreischberg" Mountain to the summit of the neighbouring Mount "Rosenkranzhöhe".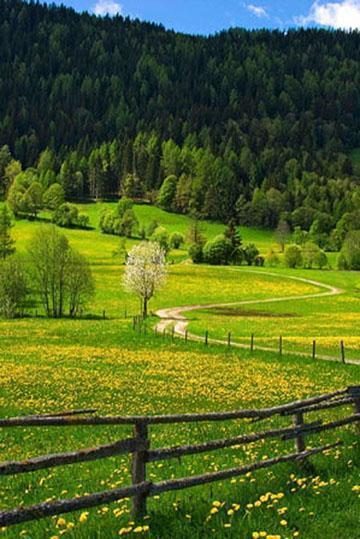 Cycling
In summer, pedalling is the best way to explore the Murau-Kreischberg area. Bicycle rides along the "Murradweg" cycle trail are particularly popular among locals and visitors alike.
Walking
The local area overlooked by Mount "Kreischberg" abounds with fabulous trails and footpaths. There are marvellous walks particularly suitable for families.
Rafting
Rafting on the upper course of River "Grüne Mur" is a "cool" experience. There are qualified guides who will be delighted to accompany you for white water rafting.
Fishing
In the closer surroundings, you can find numerous fishing waters, for example, the upper course of River "Grüne Mur" or the "Rottenmanner Teich" tarn.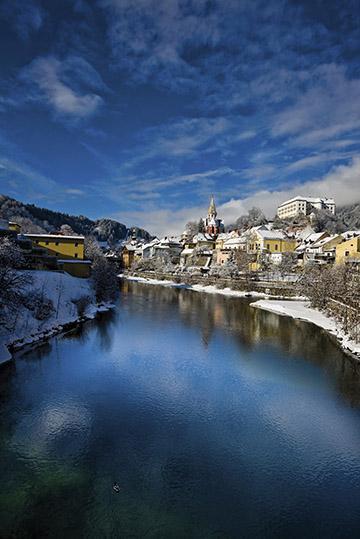 Golfen
A marvellous 18-hole golf course (par 72), which has been run by the "Murau-Kreischberg" Golf Club since its opening in 2006, is located half-way between "Kreischberg" Mountain and the county town of Murau.
Climbing & Bouldering
The Climbing Centre, including a bouldering area with safety matting, (maximum height of 13 metres), provides 35 climbing routes the difficulty grade of which varies from 4B to 7B.
Contact & Directions
Our beautiful Chalet nestles in the very heart of the town of Murau.
The self-catering accommodation is run and managed by "
Alps-Residence
".
For further information, please give us a call or send us your enquiry.
Adress
Alps Residence
Ferienpark 100 | 8861 St. Georgen am Kreischberg